CDPHP Prior Prescription (Rx) Authorization Form
The CDPHP Prior Authorization/Medical Exception Request Form is like any other prior authorization form; it's used to request coverage for a medication that isn't normally on the insurance company's formulary. Typically it is necessary that other treatments have been administered, especially those which are more cost effective. If sufficient justification for prescribing the requested medication can be found, CDPHP will cover part or all of the treatment requested by the member's physician.
How to Write
Step 1 – Begin by downloading the form in Adobe PDF and opening it up in the PDF reader of your choice.
Step 2 – Next, fill in the "Patient Information" portion of the form. This will require the following:
Full name
Member ID
Date of birth
Plan type
Pharmacy and phone (if known)

Step 3 – The requested drug name, strength and dosing regimen can be explained here.

Step 4 – The five (5) questions listed below must be answered.
Has the patient previously received this drug? If so, how long has the patient been on this drug?
If patient documented an allergy/adverse reaction on formulary medications, describe.
Document prior therapy and outcomes of each therapy
Patient diagnosis and diagnosis code
Describe the patient-specific medical rationale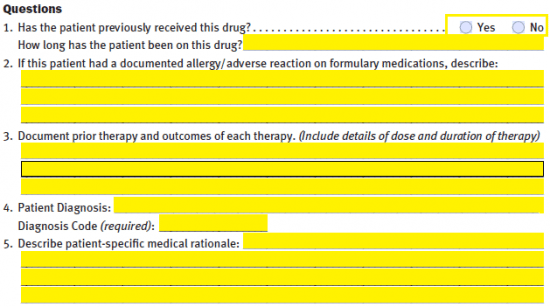 Step 5 – Complete the appropriate section for the specific medication/drug class if applicable.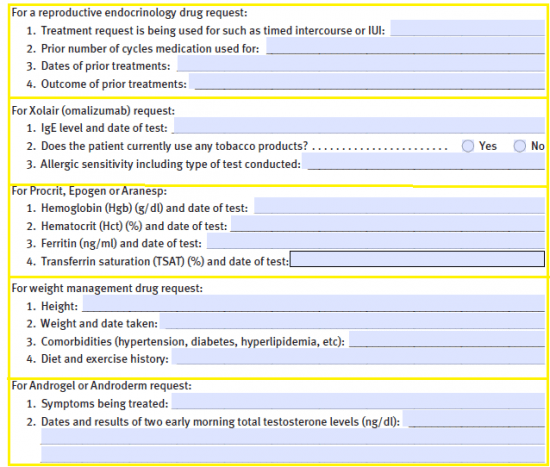 Step 6 – Practitioner information can be provided at the bottom of the second page. Before printing, signing, and faxing the form to (518) 641-3208, provide the following:
Practitioner name and number
EIN
NPI #
Full address
Fax #
Nurse Contact
Date of request